Located in Seminole County, Florida, the suburban city of Altamonte Springs features a lot more than just shopping malls. Not too far from the city is another city called Winter Park. When you are bored of Altamonte Springs, head over to Winter Park to enjoy some outdoor spaces.
But in this post, we are about to share some tips on how you can enjoy Altamonte Springs. Skip the Universal Studio and Disney for a while. Go explore Florida like most locals do.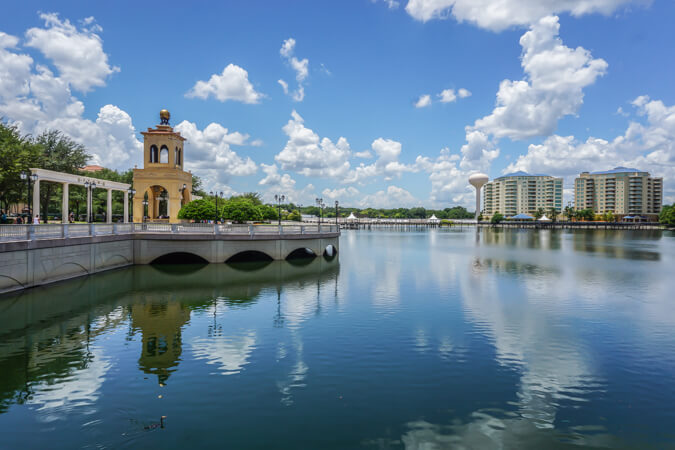 Accommodations in Altamonte Springs
We have compiled 3 best accommodations that have good price ranges that fit in everyone's budget.
Days Inn & Suites, Altamonte Springs
Featuring free Wi-Fi, free parking, pool and breakfast included, this is one of the best affordable spots around Altamonte Springs. It starts at $71 per room for one night.
Hawthorn Suites by Wyndham, Altamonte Springs
It's only about 2-minute's drive to Altamonte Mall. Hawthorn is a 3-star hotel with non-smoking rooms, free Wi-Fi, free parking spots, breakfast included and some necessities such as small-sized fridge. It starts at $77 per night.
Ramada Altamonte Springs
With good morning coffee, pastries and bagels, Ramada in Altamonte Springs also offer comfortable bed and pillows. The staffs speak multiple languages and there's also a fitness center in addition to pool, non-smoking rooms and free parking. The rooms start at $80 per night.
 
5 Best Things to Do in Altamonte Springs
We like the words "Do it like the locals do" and thus, the reason why we came up with these 5 best things you can do. Copy what most people in Altamonte Springs do and you'll be enjoying the best time of your life there.
1. Chill at Cranes Roost Park
Locals love this park. You can easily see people running, exercising and just simply relaxing there in the evening. There are also events going on majority of the time and the most popular one is their 4th of July fireworks known as Red Hot & Boom. It's an annual party kicking off at 3rd of July, starting at 4pm and the admission is free. Beautiful scenery, very calm and peaceful. If you want to enjoy Altamonte Springs like a local, this is definitely a good spot to go.
2. Enjoy the Tranquillity of Wekiwa Springs State Park
Once you have spent a day at Orlando's touristy spots like Disney, head over to Wekiwa Springs State Park. It's located about 15 minutes away from Altamonte Springs center. It offers a spectacular relaxation and some good trails. In summer, the spring section itself is pretty crowded with locals and tourists flocking the area. It's one of locals' favorite spots to hang out at on the weekends and during hotter season.
3. Go for Nature Walk at Spring Hammock Preserve
Even in summer with all the heat, it seems like it is 10 degrees cooler in Spring Hammock Preserve because of the trees. Another locals' favorite, this spot starts out on Cross Seminole Trail and it heads all the way to Lake Jesup. Some parts of the preserve are actually in need of repairs but it's pretty interesting to see the undeveloped land especially in Central Florida.
4. Appreciate "Paint the Trail" Art
Head over to Seminole Wekiva Trail and you can see Jeff Sonksen's arts painted on fence flats. He doesn't describe himself as an artist but with more than 500 portraits of celebrities and characters out of movies, this carpenter has turned the trail into his own art gallery. Some characters painted include The Ghostbusters, the cast of "Lost", Michael J. Fox, Catwoman, Ronald Reagan, Nelson Mandela, David Bowie, KISS and many more.
5. Shop 'Till You Drop at Altamonte Mall
When you are too tired to go into the nature, just head over to Altamonte Mall. This is not your typical Florida Zombie malls. If you are looking for some brand stores, you can find them at Altamonte Mall. They are still open and really well run. Locals consider it's as comparable to Mall of Millenia in Orlando. Minus the busy crowd. It can easily be reachable via car or a taxi.
Altamonte Springs is a clean suburban city. There are some parts of Orlando that might not be as pleasing as one thought it would be. But going all the way to Altamonte Springs will give you a different view of Central Florida. Other than being clean, it is also pretty safe to explore.